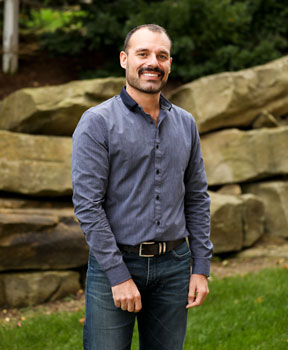 Alberto A. Herrero, DDS
Dr. Alberto Herrero was born and raised in Caracas, Venezuela, and received his DDS degree from the Universidad Central de Venezuela in August 1997. He entered the post-graduate program in Restorative Dentistry at the University of Michigan in September 1997. After receiving a two-year certificate in July 1999, he was appointed as a Lecturer in the Department of Biologic and Material Sciences. Dr. Herrero currently teaches the 3rd– and 4th-year students in the Comprehensive Care clinics and is involved in research projects.
In January 2006, he opened his office in which he practices family dentistry with emphasis in cosmetic and reconstructive dentistry. Dr. Herrero belongs to the American Dental Association, Michigan Dental Association, Academy of Operative Dentistry, and American Association of Dental Research.
In his free time, Dr. Herrero has taken up cross-country and downhill skiing to take advantage of the winter months, and in the remaining time enjoys biking, camping, and canoeing in northern Michigan, as well as traveling.
Meet Our Team
Our team is excited to welcome you to our practice! We are committed to providing you with the high-quality, personalized dental care you need in a relaxing, comfortable environment. Our team is made up of individuals who are highly trained and skilled, as well as compassionate and friendly. If you would like to learn more about us, and if you are ready to schedule your next visit with Dr. Alberto A. Herrero, our experienced dentist in Ann Arbor, Michigan, please feel free to contact our office. We hope to see you soon!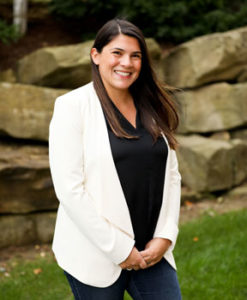 Rachael Mitchell, Office Manager
I started working with Dr. Herrero in 2005 when he was an associate at a practice in South Lyon. I enjoyed working with him so much that I joined him when he opened his practice in Ann Arbor. At that time, I worked as his assistant, and in 2010 I took a break to stay home with my children. In April of 2013, I returned as the office manager. I really appreciate being able to talk with patients, getting to know them better, and helping them with any questions regarding treatment or financial concerns they may have. My goal is to make every patient feel as though they are our top priority.
I currently live in Howell with my husband, Jake, and our two daughters, Isabella and Ava. In my spare time, I love exercising, attending my daughters' dance, cheerleading, and softball activities, and relaxing at home with my family.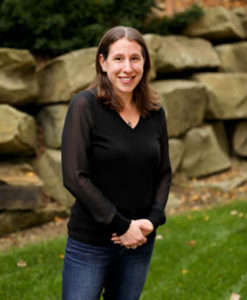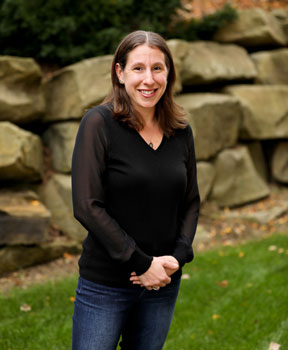 Sarah Hermans, CDA, RDH
I have been with Dr. Alberto A. Herrero since I graduated from the Oakland Community College dental hygiene program in 2011. I have been in the dental profession since I graduated from the dental assisting program at Washtenaw Community College in 2003. I am licensed in local anesthesia and nitrous oxide administration. I love dentistry and working with the latest technology at Dr. Alberto A. Herrero's office. My patients' comfort during dental treatment and their oral health are of utmost importance to me.
I reside in Dexter with my husband and our two sons, born in 2009 and 2013. In my spare time, I like to work out, go to the movies, and spend quality time with my family.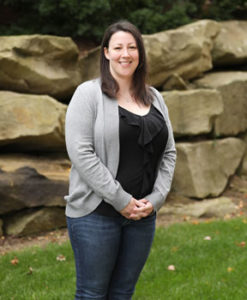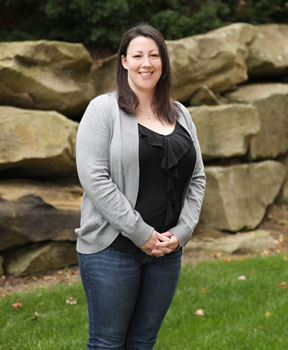 Chelsea Bissell, RDH
I have happily been a dental hygienist at Dr. Alberto A. Herrero's office since 2013. I required a plethora of dental work as a child and spent a great deal of time in dental offices. As a result, I knew I wanted to be a hygienist from the age of sixteen. I attended the University of Michigan to earn my Bachelor of Science degree in dental hygiene and remain active in my profession through the American Dental Hygienist Association and Washtenaw District Dental Hygienists' Society. I feel great empathy towards my patients and strive to provide the most compassionate and comfortable care possible.
I currently live in South Lyon and have recently begun working to increase my health through road biking on South Lyon's many bike trails.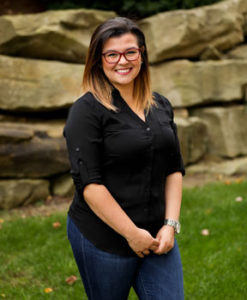 Ingrid Borjas, RDH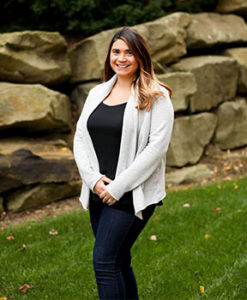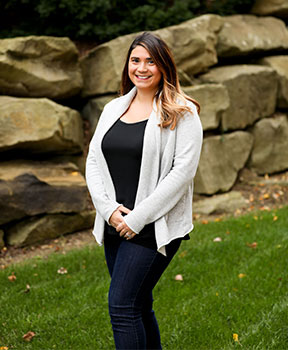 Samantha Wanke-Monahan, Patient Coordinator